IMAGINATION BEYOND LIMITS
Mirco Graenert Consulting Inc.
We are not just consultants, we get the job done for you as contractors.

We can design and build fully automatic custom manufacturing  testing and assembly machinery, vision systems and metal stamping tooling.  

Together with our trade partners we take care of the entire job - electrical panel building, custom machining, structural welding, PLC programming, pneumatics etc., custom build machine guarding in stainless steel, metal aluminum Lexan, or as may be directed, PSR and CSA approvals can be coordinated assuring approval.

Ask about our cost effective vision systems, to take care of a variety of part inspections, you may be amazed as to what a low cost vision system can do for your application.

Call us - 905 715 7575.

3D Machine design and build

Custom build machine example - 3D CAD design and build of a fully automatic vision inspection system, .6mm hole detection diameter in 3mm thick steel stamping, large surface inspection.  By building a custom electronic light board and making use of certain wavelengths we were able to get over the pin-hole camera affect that one is faced with when detecting small holes by means of light penetration.

The example shows the use of  re-usable extruded aluminum constructions enable rapid machine build.  We also manufacture complete welded assemblies and can integrate conveyor systems, PLC controls, vision systems, and you name it.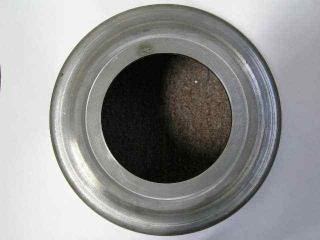 Mirco Graenert Consulting Inc. custom designed and built miniature hole inspection system.  Hole diameter .2mm material thickness about 2mm.  Machine detects partial hole, through hole or double hole.

Close up of double hole condition in transmission part.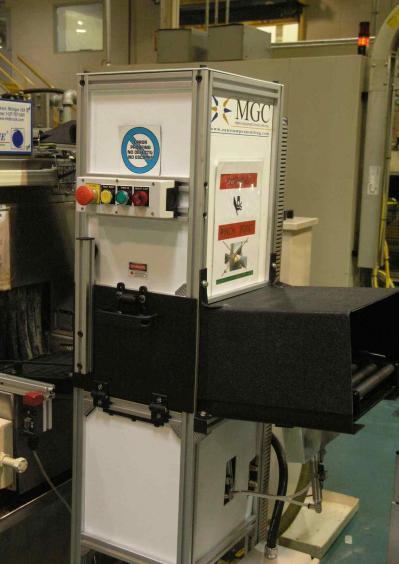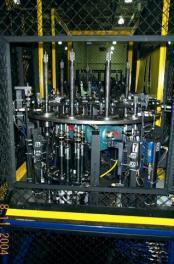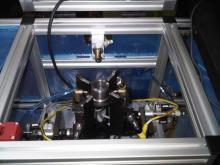 Mirco Graenert Consulting Inc. custom designed and built miniature hole de-burr system in confined space.  Miniature angle drilling at 90 degrees.