IMAGINATION BEYOND LIMITS!
Mirco Graenert Consulting Inc.
      We design and Innovate using state of the art 3D software:
We can assist you in your mechanical or industrial design endevours, utilizing our Tool and Die, Tooling Engineering and design experience.  We create 3D solid CAD models.  We use state of the art PTC`s Pro-Engineer Wildfire 4.0 cad software, and can cater to your design needs, output formats to use in Solid Works and other 3D software.  We can also design in other native CAD environments if required.  2D CAD detail and assembly and shop drawings can be created upon request for your manufacturing needs or approval process.  Designing can be done on your title block.
Are you looking to refurbish your existing machines or stamping tools?  Need new designs?

Using our 3D design services will assist you in getting the job done right the first time.  We also cater to individuals or companies that want to bring their ideas to life, or need a rendering or physical 3D model of a non existant product, created by means of 3D printing also available in full 24 bit colour!  Paper sketches and 2D drawings accepted.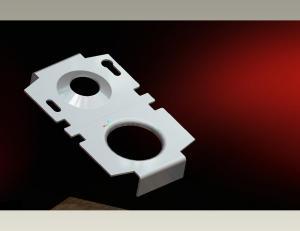 Stamping part sheet metal design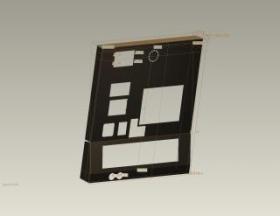 Stamping part and progressive tool design in 3D and 2D.
3D solids and 2D shop drawing creation upon request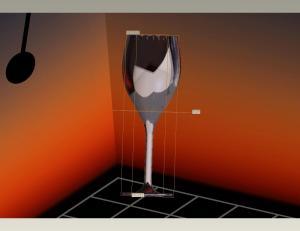 Renderings - Simple and complex Industrial designs

3D CAD sheet metal design and manufacture lock out guard.

CAD DESIGN SERVICES: 

·  3D CAD design parts, products,                            stamping tooling, fixtures, special machinery.

   progressive, compound, transfer, line and trim        tooling.
·  3D solid modelling file output in various formats
·  2D technical shop drawings and .dxf drawing file    output for wire-cut files.

·  2D technical shop drawing creation, BOM for        production.

·  Parametric solid modelling

Call 905 715 7575, e-mail your part drawing or fax a sketch to discuss how we can help.

sales@canstampconsulting.com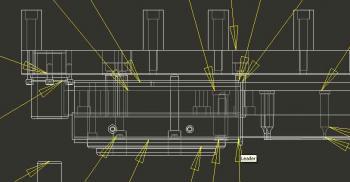 Cut patterns for CNC laser or Water Jet cutting
3D CAD design - rendering - Solid CADdesign -cross section shown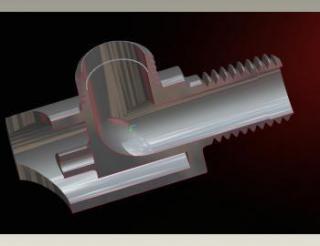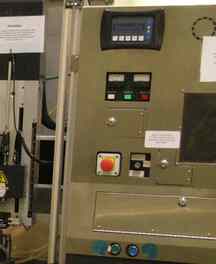 Actual Stainless lock out guard installed

Machine guarding and structure 3D CAD shown

Progressive Die shown 3D CAD design

2D die detailing for parts and assemblies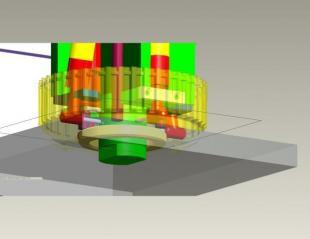 3D CAD example of our custom designed machine for automatic hole de-burring for a precision transmission part.

3D Cad mechanism design and machines